Feeding system near-shore
HyFlow™ is also suitable for nearshore feeding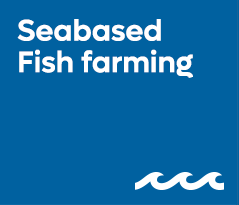 Traditional farming nearshore also sees opportunities for more sustainable farming (makes the conditions better for the local ecosystem) in having a feed system that helps reduce feed waste and avoid micro plastic from the feed pipeline of the pneumatic feeding systems used at many farms.
Our Hyflow™ Feeding systems generate less dust and pellet breakage and is conveyed at low velocity with minimum wear of the feed pipes. Besides, Hyflow™ offers the possibility to feed underwater and uses significantly less power compared to traditional pneumatic feeding solutions.
The Hyflow™ feeding system can be installed onshore near the cages or on a feed barge.
Features and advantages:
> Less feed waste
> Full traceability of the feed used in the farm
> Accurate feeding by gravimetric dosing
> Multiple feeding points – surface feeding or underwater feeding (can be combined)
> Low energy consumption

We look forward to hear your visions and thoughts. Please fill in the form below and we will get back to you very soon.
You are also welcome to contact the sales manager directly.