Feeding System Off-Shore Hyflow™
We are constantly working to push the boundaries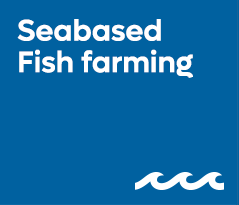 Salmon farming is undergoing a tremendous development these years, and moving farms offshore gives better conditions for the salmon to grow and helps reduce the biological footprint. This requires new technologies and innovations as many challenges are involved in going offshore, and the solutions must be efficient, reliable and sustainable.
We can manage the entire feed system from intake, silo loading/unloading, feed system and feed distribution into the farm – on the surface or underwater.
Off-shore farming is seen by many as one of the new directions that will make aquaculture more sustainable. Farming salmon in the open and harsh environment is a technological challenge and requires a feeding solution that is highly reliable, extremely gentle to the feed, uses as little energy as possible, and is fully integrated with the off-shore farm.
We are a pioneer in this development and based on years of feed handling know-how, we developed the world's first large-scale water borne feeding solution for off-shore farming. We deliver the ideal solutions for your feed supply chain, from feed mill to fish, including feed intake, silo loading/unloading, feed system and feed distribution into the fish farm – on the surface or underwater. In any step our engineered solutions ensure gentle feed handling to guarantee a minimum of pellet breakage and fines formation.
HyFlow™ waterborne feeding has multiple advantages compared to traditional airborne feeding solutions offering both cost savings and reduced carbon footprint;
Underwater and/or surface feeding for 100% feed distribution and optimized feeding performance for better growth
No pellet breakage and reduced fines formation for reducing feed cost and environmental impact
Minimum wear and tear on feed hoses for reducing operating costs and microplastic pollution
Low power consumption for reducing electricity cost and environmental impact HyFlow™ is fully automatic, reliable, easy to operate with few moving parts that will increase uptime and minimise maintenance cost. HyFlow™ feeding solutions are based on
a modular and skid-mounted concept.
HyFlow™ Suitable for both near-shore and off-shore fish farms
Benefits
• Over 80% power saving
• No pellet breakage
• Can handle sinking or floating feed
• Feeding on surface or underwater in different   debts
• Simple system requiring minimum maintenance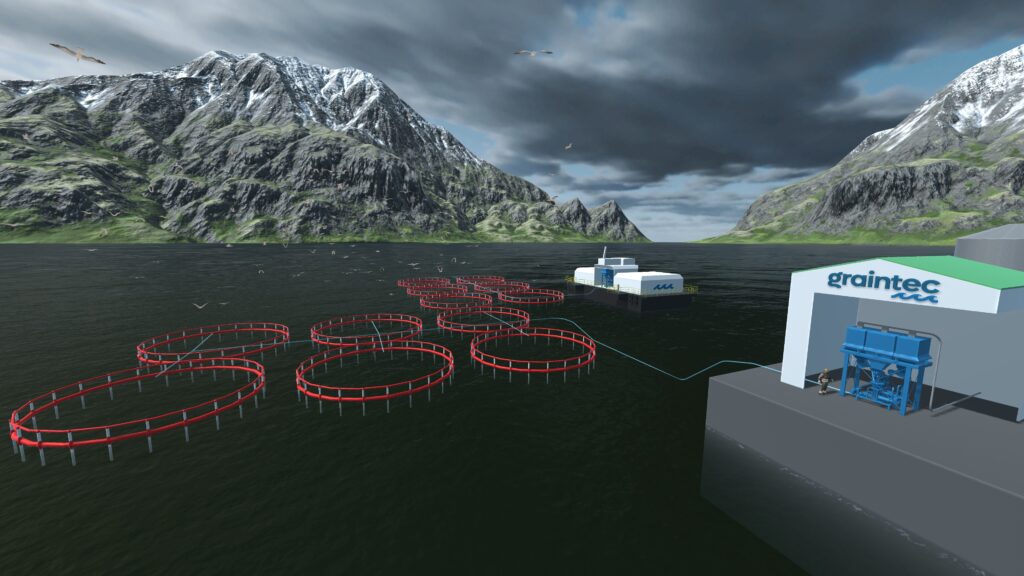 We developed our Hyflow feeding system in connection with Salmar's Ocean Farming project. It is based on hydraulic transport (water) of the pellets and handles the pellets very gently with minimal waste, and hose wheels executes feeding deep in the farm to avoid the salmon from being exposed to sea lice in the surface water.
Features and Advantages:
> High feed intake capacity from feed supply boats
> Full traceability of the feed used in the farm
> Accurate feeding by gravimetric dosing
> Multiple feeding points – surface feeding or underwater feeding (can be combined)
> Low energy consumption


We look forward to hear your visions and thoughts. Please fill in the form below and we will get back to you very soon.
You are also welcome to contact the sales manager directly.