Feeding system near-shore
HyFlow™ is also suitable for nearshore feeding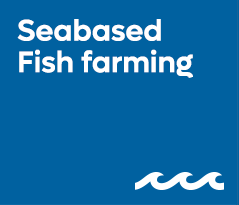 Traditional farming nearshore also sees opportunities for more sustainable farming (makes the conditions better for the local ecosystem) in having a feed system that helps reduce feed waste and avoid micro plastic from the feed pipeline of the pneumatic feeding systems used at many farms.
Talking feeding – our pioneering HyFLow™ feeding technology is one of the solutions.
Based on years of feed handling experience, we have developed a gentle water borne feeding solution for near-shore farming. We deliver the ideal/total solution for your feed supply chain that includes integration feed silos and a multi-feeder in the cage for optimal feed distribution into the cage – on the surface or underwater. In any step our engineered solutions ensure gentle feed handling to guarantee a minimum of pellet breakage and fines formation HyFLow™ waterborne feeding has multiple advantages compared to traditional airborne feeding solutions offering both cost savings and reduced carbon footprint.
• Under water and/or surface feeding for 100% feed distribution and optimized feeding performance for better growth No pellet breakage and reduced fines formation for reducing feed cost and environmental impact
• Minimum wear and tear on feed hoses for reducing operating cost and microplastic pollution
• Low power consumption for reducing electricity cost and environmental impact
One HyFLow™ solution can serve one or more cages and pellets as large as 18 mm can be gently conveyed as far as 1000 m.
HyFLow™ is fully automatic, reliable, easy to operate with few moving parts that will increase uptime and minimise maintenance cost. HyFLow™ feeding solutions is based on a modular and skid-mounted concept and is available as an integrated solution into feed-barges or as self-contained containerised solutions. The HyFLow™ solution can also be retrofitted onto existing airborne systems.
Benefits
• 80% power saving
• No pellet breakage
• Can handle sinking or floating feed
• Feeding on surface or underwater in different debts
• Simple system requiring minimum maintenance
• Minimal wear on feed piping
• Retrofit options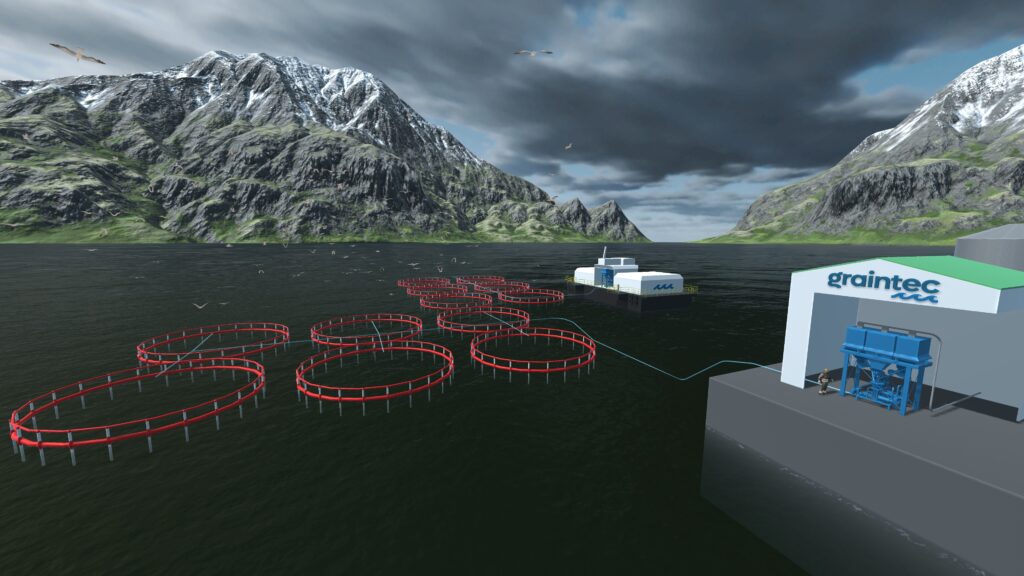 The Hyflow™ feeding system can be installed onshore near the cages or on a feed barge.
Features and advantages:
> Less feed waste
> Full traceability of the feed used in the farm
> Accurate feeding by gravimetric dosing
> Multiple feeding points – surface feeding or underwater feeding (can be combined)
> Low energy consumption

We look forward to hear your visions and thoughts. Please fill in the form below and we will get back to you very soon.
You are also welcome to contact the sales manager directly.